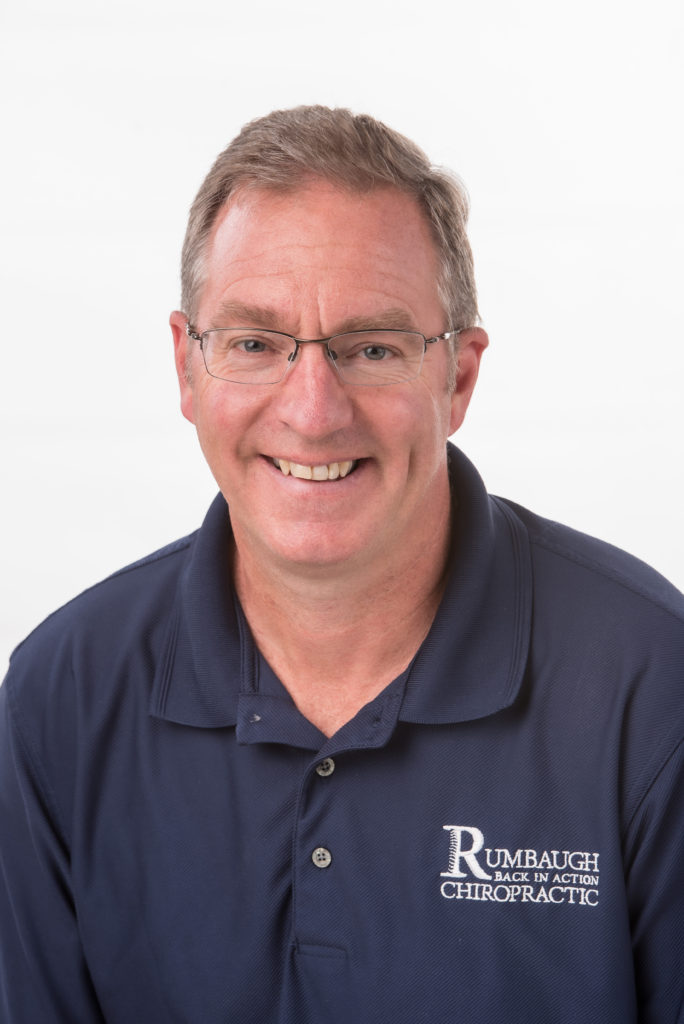 Dr. Allan J. Rumbaugh, DC
Dr. A. Jay Rumbaugh grew up in Dawson, PA attending Frazier High School. After high school, he attended California University of Pennsylvania and Penn State Fayette Campus for his undergraduate education. Dr. Rumbaugh attended Palmer College of Chiropractic in Davenport, Iowa and received his Doctor of Chiropractic Degree in 1988.
Dr. Rumbaugh has been practicing Chiropractic for over 28 years in Waynesburg, PA.
Dr. Rumbaugh is a second generation chiropractor. His father, Ronald still practices in Connellsville, PA. Three of his five siblings are also Chiropractors. Keeping the profession in the family, in addition to his father and siblings, Dr. Rumbaugh has an uncle, 4 cousins and most recently a nephew continuing in the chiropractic profession.
"I grew up with chiropractic and experienced first hand the many benefits that could be achieved by chiropractic care. I knew I wanted to be a hands-on health-care provider and Chiropractic fit the mold for me. It provided me with the opportunity to treat patients naturally, to help them feel better and return to their normal activities. I enjoy the diversity of treating patients of all ability levels and helping them achieve their goals." – Dr. Allan J. Rumbaugh, DC
Dr. Rumbaugh is also certified for:
National Registry of Certified Medical Examiner certified by The Federal Motor Carriers Safety Administration to perform CMV/DOT Examination
Certified DOT Professional Collector Technician for Drug Collections
Certified Breath Alcohol Technician
Dr. Rumbaugh looks forward to continuing to serve Greene County and the surrounding communities with quality Chiropractic Care.